Sustainable NI says recycling deposit scheme 'a step in the right direction' but wants glass bottles included in plan
The director of an environmental charity has said a scheme which would see residents here paid to recycle plastic drink bottles is "a step in the right direction", but needs to be extended to have a lasting impact.
Sustainable NI also raised the issue of glass bottles, which are not included in the plan for Northern Ireland that is due to start in 2025.
DAERA said the deposit return scheme for drinks containers is aimed at making recycling "easier".
It is also set to launch in Wales, which will include glass bottles, and England, while a similar returns programme has already been established in Scotland and will launch in August. England and Scotland have not included glass bottles.
Sustainable NI director Nichola Hughes said: "We are delighted that Northern Ireland will join other nations in introducing a deposit and return scheme. It will incentivise us to return our used containers, saving materials, energy and reducing litter."
But Ms Hughes said the opportunity should be taken to extend the scheme to make an even bigger impact.
"Given containers of all materials end up on our beaches and road verges, we would like to see it expanded to include all drinks containers, including glass bottles," she added.
"We would also welcome a variable deposit mechanism whereby higher deposits are levied on large plastic bottles and a lesser fee on smaller drinks containers. But it is a step in the right direction."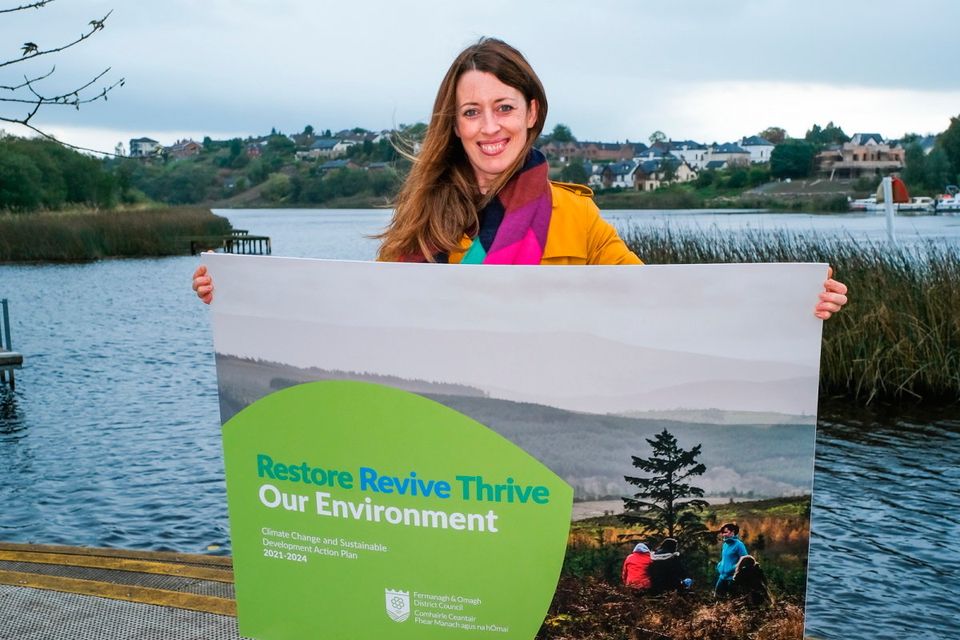 DAERA outlined: "Every year, NI consumers go through an estimated 420 million plastic drinks bottles and 90 million drinks cans, many of which are littered or condemned to landfill.
"Evidence has shown that a deposit return scheme can become a simple part of daily life to make recycling easier - recycling rates in countries such as Germany, Finland, and Norway, which employ such a scheme, are above 90%.
"Current recycling rates for drinks containers in the UK have plateaued at around 70%."
Those who recycle their single-use plastics through the scheme will receive a "small refundable deposit", but it's currently unknown how much money each bottle will be worth.
DAERA has said if effective, the scheme "could increase recycling rates to at least 90%, reducing littering of these drinks containers by around 85%, and reduce plastic pollution".
England and Scotland have faced criticism for not going far enough with the plan, which has been labelled as a "missed opportunity".
Philip Dunne, who chairs the Commons environmental audit committee, said: "It is disappointing to learn that the scheme will not come in until 2025, given the length of time the government has spent pondering the issue."
Steve Hynd, from the City to Sea campaign, also said the scheme is "running years late".
"In the face of the overlapping plastic and climate crisis, we simply cannot afford such reckless dillydallying," he added.
Around 14 billion plastic drinks bottles and nine billion drinks cans are used in the UK every year, many of which are condemned to landfill.
The scheme aims to ensure 85% fewer drinks containers are thrown away after three years of its launch.
In addition, the extended producer responsibility scheme will be launched for plastic packaging, meaning packaging producers and manufacturers will cover the costs of recycling and disposing of their packaging.