Sustainable NI and Nilga recently organised an event entitled Global Goals, Local Action (23 November 2018, Coffee Cure, Bangor), hosted by Ards and North Down Borough Council.  The event was to raise awareness of the 17 international Sustainable Development Goals and how they are being, and could be, implemented at a local level.
The event included a range of speakers covering topics such as Sustainable Tourism, Planning and Resilience, Sustainable Food and Responsible Business.  
This event was developed in association with Nilga and was therefore designed for Elected Members.  We had 21 members from across Northern Ireland in attendance.  However, the event was not solely for members and other council officers and public sector representatives attended along with the private sector.
Background to the SDGs
The Sustainable Development Goals (SDGs) are a call for action by all countries – poor, rich and middle-income – to promote prosperity while protecting the planet. They recognize that ending poverty must go hand-in-hand with strategies that build economic growth and address a range of social needs including education, health, social protection, and job opportunities, while tackling climate change and environmental protection.
On 1 January 2016, the 17 Sustainable Development Goals (SDGs) of the 2030 Agenda for Sustainable Development — adopted by world leaders in September 2015 at an historic UN Summit — officially came into force.  Over the next fifteen years, with these new Goals that universally apply to all, countries will mobilize efforts to end all forms of poverty, fight inequalities and tackle climate change, while ensuring that no one is left behind.
The SDGs build on the success of the Millennium Development Goals (MDGs) and aim to go further to end all forms of poverty.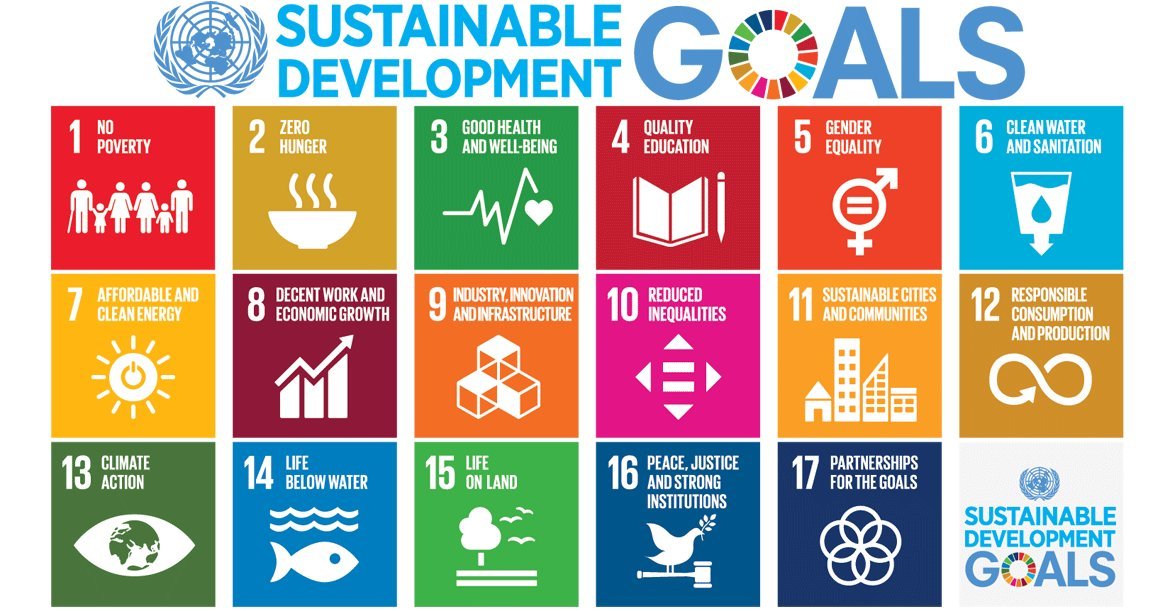 More information: www.un.org/sustainabledevelopment/